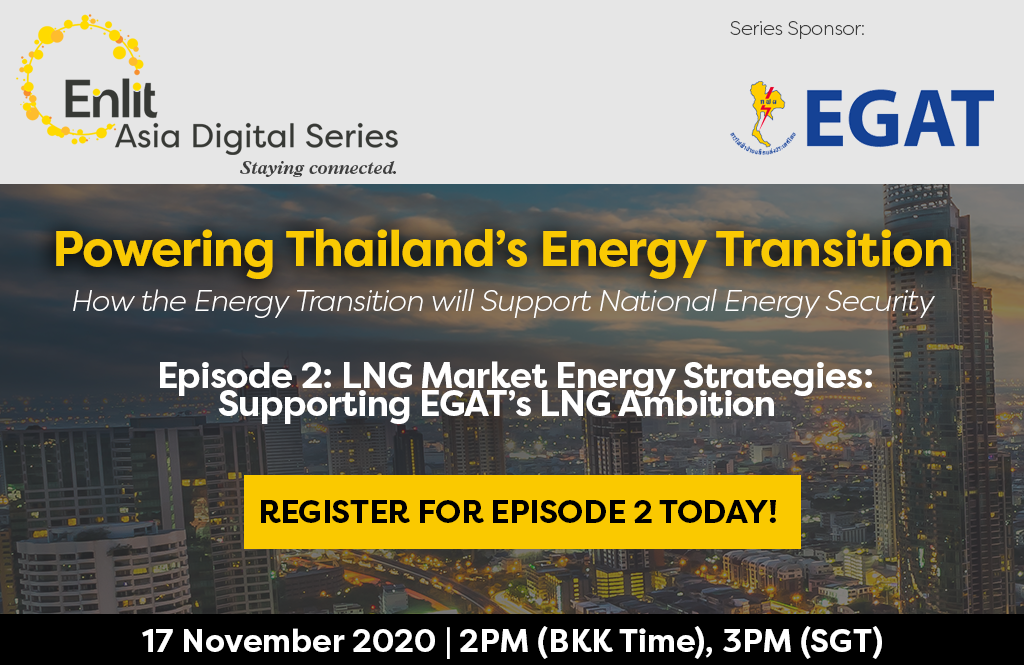 Title: LNG Market Energy Strategies: Supporting EGAT's LNG Ambition
Episode: 2
Speaker:
Mr Ranee Kositvanich, Deputy Governor – Fuel, EGAT
Overview:
As EGAT pivots toward LNG importation and distribution, it enters a market it is not entirely familiar with. The strategic partnerships and cooperation, combined with the need for new technologies discussed in the opening interview with Mr.Boonyanit, will be critical to the success of this new venture. The opening presentation will outline EGAT's gas and LNG strategy and the opportunities for international expertise to play a guiding role as they seek to engage in LNG procurement, infrastructure development and the potential to enter into regional LNG trading. The subsequent discussion will highlight best practice globally and set EGAT on the way to developing its LNG business.