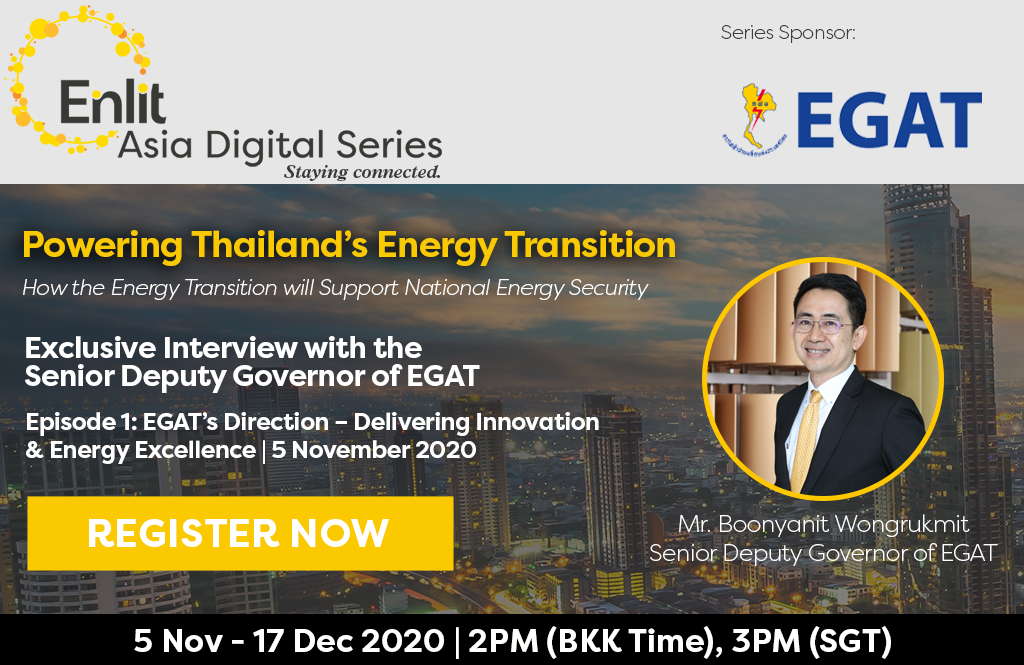 Title: EGAT's Direction – Delivering Innovation & Energy Excellence
Episode: 1
Speaker:​​​​​​ Mr. Boonyanit Wongrukmit, Senior Deputy Governor of EGAT

Overview: In this far-reaching interview, the Senior Deputy Governor of EGAT's Power Business, and Governor-in-waiting, Mr. Boonyanit Wongrukmit, will share with viewers the direction of travel for Thailand's national utility as it approaches a period of significant transformation. With insights into its latest strategy, Energy Transition Towards Energy Security, Mr. Boonyanit will outline the need for new technologies, and strategic partnerships and cooperation in order to achieve its transformation goals.
In line with government policy, RE is set to play an ever-increasing role in the country's energy mix, but its deployment and integration into existing systems are critical to its success; grid modernisation and regional grid connectivity are therefore topics discussed in depth, as are the development of new businesses to achieve energy excellence, including behind-the-meter, EV and charging infrastructure, and peer-to-peer trading.