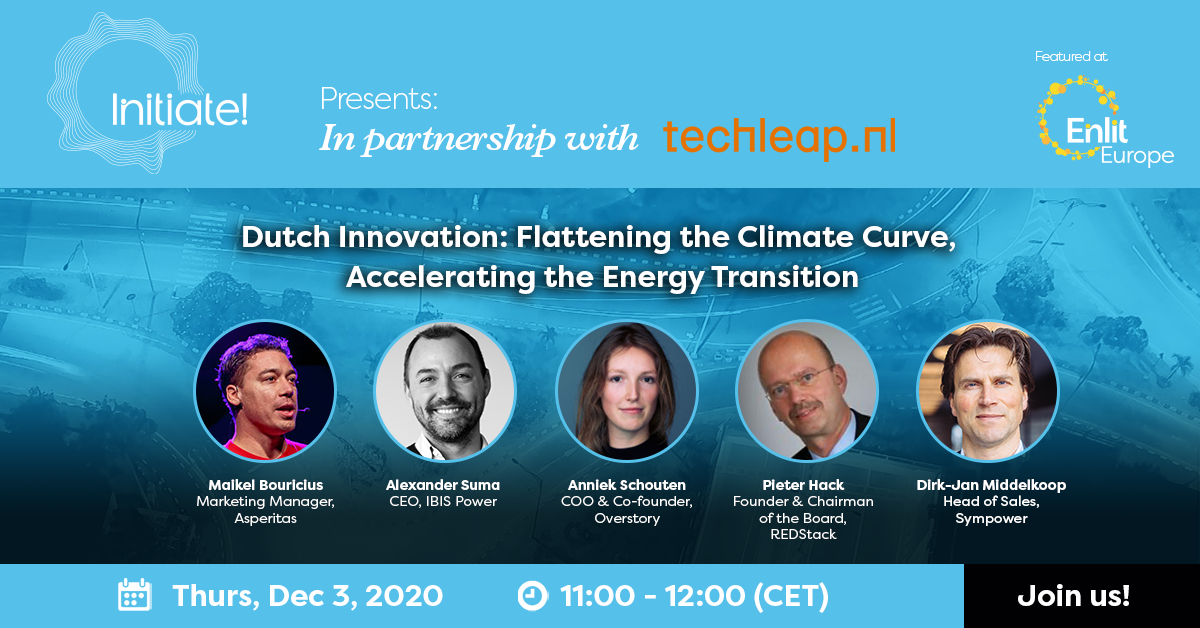 Moderator:
Freerk Bisschop, Managing Partner Energy, Rockstart
Scale-up Presenters:
Maikel Bouricius, Marketing Manager, Asperitas
Alexander Suma, CEO, IBIS Power
Indra den Bakker, CEO & Co-founder, Overstory
Pieter Hack, Founder & Chairman of the Board, REDStack
Simon Bushell, CEO and Founder, Sympower
*Techleap.nl is a non-profit organisation funded by the Dutch government. It launched in July 2019 and has a 4-year mandate to accelerate the tech ecosystem in the Netherlands. Through its programmes and initiatives, it seeks to break down barriers and improve access, especially for scale-ups to talent, capital, networks, knowledge and markets.